All environments can be used as we offer them or they can be further personalized with interventions on all finishings (floors, walls, moldings, fixtures).
Luminous space featuring 7 rooms with herringbone parquet and matte concrete floor, modern fixtures, wide passages and clean and essential treatment of surfaces.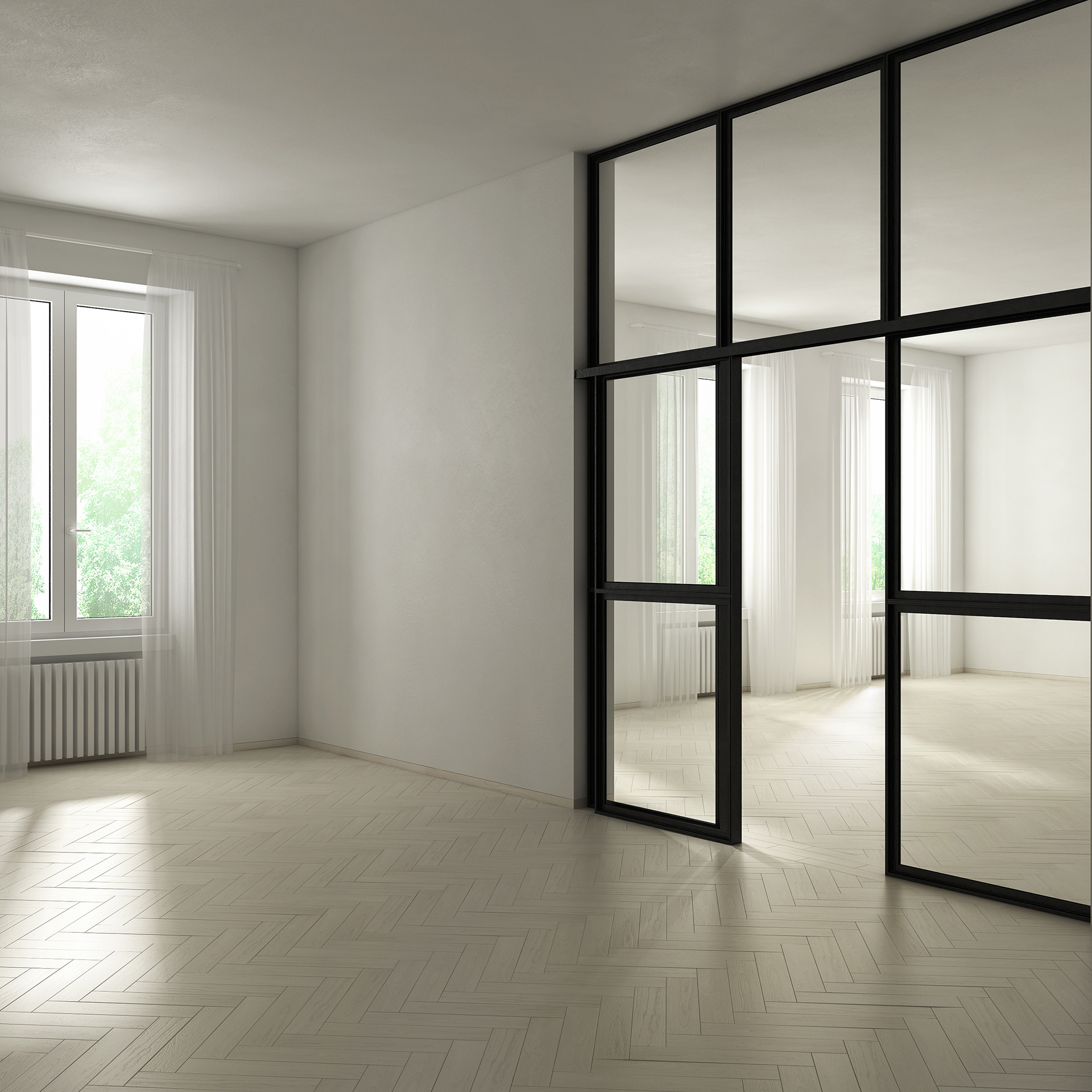 Highly plastic space featuring 11 rooms with semi-polished concrete floor, classical moldings, double doors and adjacent volumes with sequential views.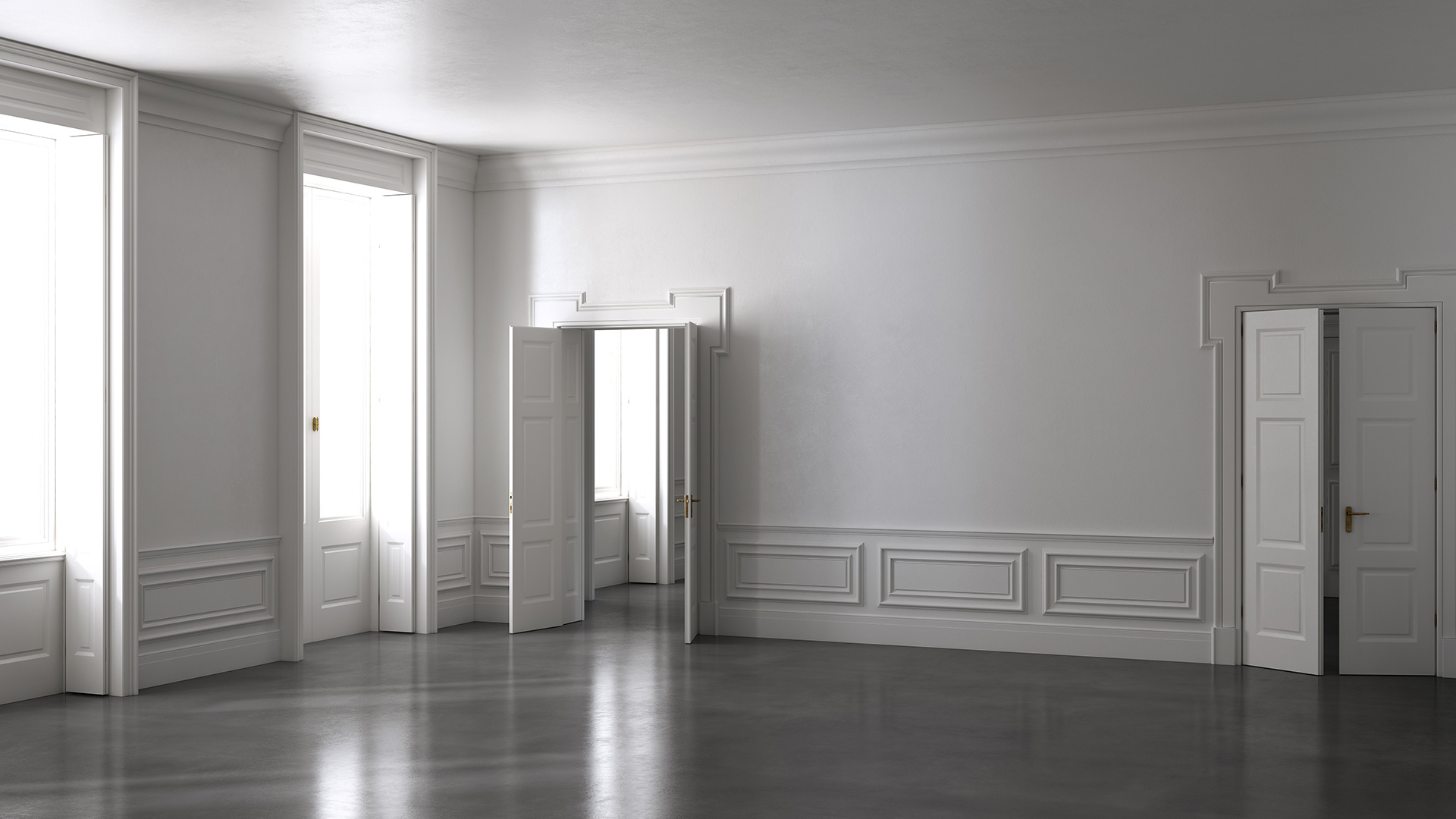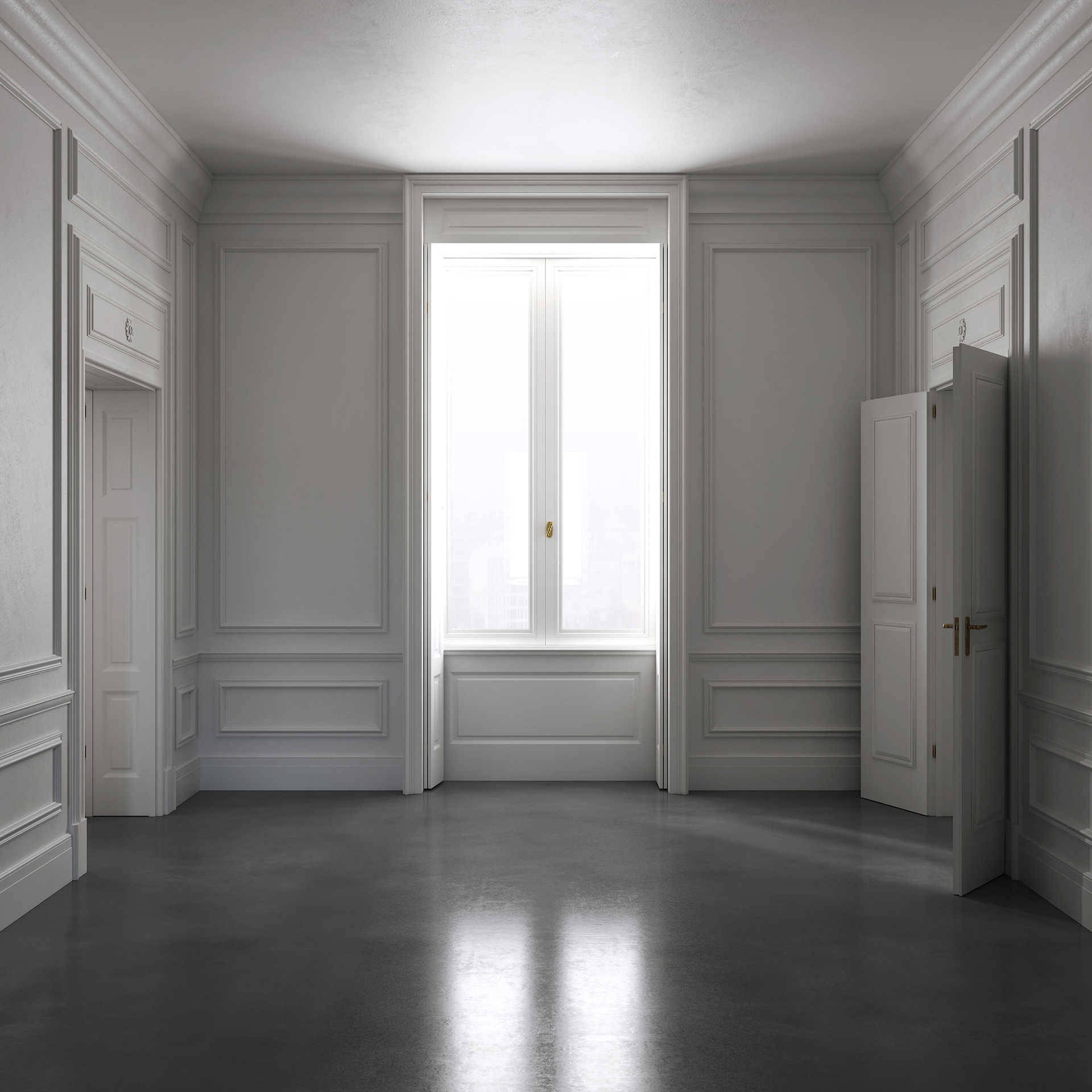 Architectural loft featuring 5 additional rooms, with floor to ceiling windows, exposed structural elements, wide plank floor and garden views.